Les partenaires privilégiés de JPB
Lesen Sie diese Seite aus deutscher Sicht: Allemand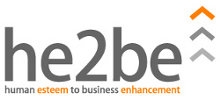 he2be sa
Human Esteem to Business Enhancement SA (he2be) is an consulting company based near Lausanne in Switzerland and is managed by Jochen Peter Breuer.
he2be is specialized in the human dimension of management within transnational companies. he2be consultants accompany mergers & acquisitions as well as corporate reorganizations in order to create transcultural added value.

Open-i-Consulting
Provides (German-French) intercultural trainings with 100% « JPB-spirit" since more than 10 years (contributed to the 4th edition of the JPB book on managing German-French business relationship). In addition to this, Open-I-Consulting helps organizations to improve their (international) communication skills with interactive and dynamic trainings for:
Global Business Skills
Multi-cultural teambuilding
Global Diversity
Expatriate Coaching
Mentoring about Global Leadership
Leadership, conflict management, change management
Powerful presentations
Creativity & Innovation

CFACI-AHK Paris
Founded in June 1955 in Paris, the Franco-German Chamber of Industry and Commerce (CFACI) develops and promotes trade, commerce and investment between France and Germany and represents the interests of its members.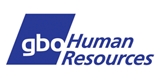 Human Resources in a bi-cultural environment
For the past 20 years, GBO has specialized in executive recruitment in France and Germany. GBO's consultants in Paris conduct searches for companies with hiring needs and HR support requirements in both countries. GBO specifically selects candidates who correspond to the German conception of high-performance management. 

Advention Business Partner
Advention Business Partners assists senior executives in solving strategic issues and seizing business opportunities.
The company delivers measurable business performance through highly-customised, fact-based and innovative solutions.

Mentavis Consulting
offers the following services:
 Recruitment Consulting : Mentavis supports you in the entire process of filling positions at the upper and middle management level.
 Strategic Coaching : Within this specific form of executive development, Mentavis offers you consulting and monitoring at the interface between your professional needs and your personality.
 Intercultural Management :  Mentavis offers consulting on an organisational and personal level for both cross-national and intercultural management issues. This ranges from the co-operation between companies to the integration of foreign executives in Germany and in other countries.

N Vision Learning Solutions
designs international learning programs and consulting services especially in delivering communication, team and leadership modules that enable people to do business more enjoyably and effectively in the global marketplace.
Dept. of Intercultural Communication
Prof. Christoph Barmeyer is Head if the Intercultural Communication Department at University of Passau since July, 2008. He has working experiences, inter alia, as an executive coach and as a consultant, esp. focused on the field of Franco-German relations.
I-Coopt Consulting
Based on a strong senior experience in industry and international practice, I-Coopt Consulting can advise you in industrial partnerships setting-up and implementation:
Partnership in research and development to co-create intellectual property
Technological cooperation to co-develop and co-manufacture innovative products
Product cooperation to co-develop and co-manufacture common products while reaching critical size for profitability
International development partnership combining your industrial experience with a regional practice knowledge

Accompli Group
is an advisory firm helping institutions to:
Design and complete significant organizational change initiatives and
Sustain competitive advantage via change leadership capability
Their professionals have worked in virtually every major business function, across industries, in the U.S., Europe, and Asia. Integrating multiple disciplines, these executives, consultants, coaches and trainers bring unique perspective to three principal domains:
Change
Teams
Executive Leadership Development
Vous connaissez sûrement des confrères concernés par des projets franco-allemands.
 Partagez cette page qui peut les intéresser !